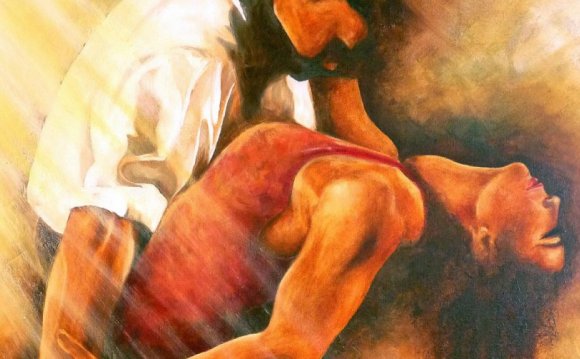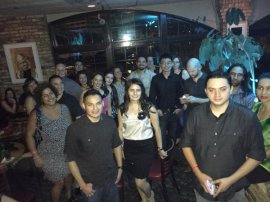 San Antonio Dancers!
Want to go dancing with others? Interested in Latin social dance: Salsa, Bachata, Merengue, Cumbia, Cha Cha, Tejano, Reggaeton at nightclubs, festivals, congresses, bars, special events & more?
It doesn't matter if you're an absolute beginner or advanced dancer. Get out of the house, relax from your week at work, have fun, enjoy the nightlife, make friends, meet someone special, learn new steps or practice your moves you learned from your lessons at the dance studio.
Feel free to introduce yourself to each other at our events. That's what Meetup is about. Don't be shy to ask each other to dance, Latin dancing is social dancing. No one is here to judge.
All we ask is that:
• Your profile photo is a fully clothed photo of you. This helps us recognize you in the crowd.
• If you RSVP, please be courteous to follow through, that way our hosts can get enough seating.
NOTE: We don't intend to promote any specific dance studio or venue. We enjoy dancing anywhere!
There are also a lot of other types of Latin dancing such as - Mambo, Argentine Tango, Rumba, Samba, Paso Doble, Danzon, Milonga, Bolero, Norteno, Banda, Tribal and more.
Welcome San Antonio Salsa, Bachata & Latin Dancers!
Meetup Location is shown only to members Carnaval Austin style! Live Brazilian Samba bands. Drums! Dancing! Costumes! Tickets: $38 online or $45 at the door. We'll be carpooling. Doors open at 8pm. Music starts at 9pm. There is coat check available, but it's not free. ====================DRINKS: • Cash bars will be scattered throughout the ballroom. ==========... Learn more
Meetup Location is shown only to members SUNDAY, SALSA & You! $7.00 cover at the door, Free Parking 7:30-9:30pm Group Salsa Basic class taught by professional instructor on main dance floor, great opportunity... Learn more

This Meetup repeats every 2 weeks on Sunday
Recent Meetups
Yesterday · 10:00 PM In-A-Gadda-Da-Vida (In the Garden of Eden)

7 Salsa, Bachata & Latin Dancers

Doors open at 10. $7 cover. Ages 21+. DJ will be playing Salsa, Merengue, Bachata, Reggaeton and more.

February 11 · 9:00 PM Latin Jazz & Salsa (Feb 11th)

$5 cover. Latin Jazz and Salsa by NATIAO. Not sure how much Salsa they will play but there will be some.

February 5 · 10:00 PM Birthday Dance Night

10 Salsa, Bachata & Latin Dancers

Doors open at 10. $7 cover. Ages 21+. DJ will be playing Salsa, Merengue, Bachata, Reggaeton and more.

February 4 · 9:00 PM Thursday Dance $7 cover. No dance partner needed. Free parking. Band with singers, drummer and electronic backtracks playing Salsa, Bachata, Merengue, Cumbia, Cha Cha and more. Latin... Learn more

January 30 · 9:30 PM

More Cowbell

19 Salsa, Bachata & Latin Dancers | 5.002
Source: www.meetup.com
RELATED VIDEO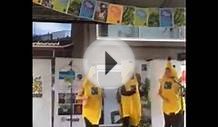 Fairtrade bananas dancing Bachata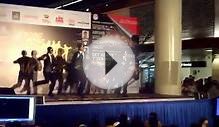 Singapore Bachata Dance Performance Sublime Prelims AVI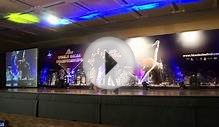 Singapore Salsa Dance Channel,Bachata Category,Luis & Nerea
Share this Post