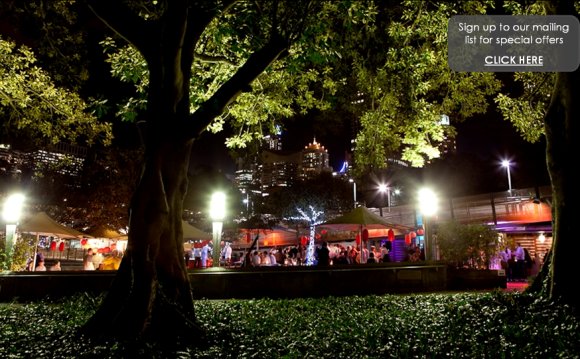 The Constant Diary
Wednesday Yum Cha Lunch 7th March
Walkabout if you should be contemplating the Walkabout please allow Maunie Kwok understand ahead of time therefore we can get some concept of numbers. Meet in the main lobby for the resort for 8.30am deviation. We want to walk-up to Macquarie Street, through Royal Botanic Gardens to Farm Cove, where in fact the Olympic Triathlon was held, then to Mrs Macquarie's seat from where you can just take photographs associated with the Bridge and Opera House in identical frame. We shall after that stroll past the Opera home, around Circular Quay towards the Rocks, the earliest part of Sydney. After wandering through this historical area we are going to often take a ferry to Darling Harbour or a train to Town Hall, after that walk into restaurant.
Yum Cha Lunch Those going simply to the lunch, please be on Marigold Restaurant at 299 Sussex Street by 11.45am. We are eating upstairs and on arrival please say you are because of the KGV group. Products are not within the lunch price but can be purchased individually and covered on distribution to your dining table. Waitresses with carts of assorted foodstuffs would be strolling through restaurant and you'll choose anything you want from the carts, but kindly do not order from imprinted selection.
Updated 26th May
Girls on the Sydney walkabout. Definitely a Woman's World
Norma (Stevens) Thompson, Terry Peters and Donald Dunne
Norma (Stevens) Thompson, Terry Peters, Donald Dunne and Ross Peters.
Donald Dunne, David Bottomley, Heather (Anderson) Harper and Norma (Stevens) Thompson
Who is in really left peering over Don's shoulder.
Heather (Anderson) Harper, Norma (Stevens) Thompson, Ross Peters and Sylvia (Stevens) Hopkins
Anders in addition to Girls within the Botanical Gardens. What are they looking at?
Norma Thompson, Terry Peters and Don Dunne.
Corrine & Iris Ellery, Heather Harper, Joan Franklin Izard .
Anne-Marie Lee however attempting to instruct Maunie French.
Frank Rodrigues requesting kum shaw.
Maunie, Frank & their secretary which performed most of the work.
Day 4 Wednesday seventh March a hectic time with three events - the morning walkabout, the yum cha meal, as well as in the night the harbour dinner cruise.
Twenty eight lively people came across in hotel lobby at 8.30am and set off on a morning walkabout with me as leader. Through the hotel we headed up to Macquarie Street, where many medical experts have actually spaces, after that crossed over and entered the Royal Botanic Gardens.
During our walk-through the gardens we saw good fresh fruit bats holding upside down into the canopy of high woods, rather like huge leaves. We in addition saw a new Woolemi pine tree, a conifer that'll fundamentally develop to a height of approximately 35mtr. The Woolemi pines tend to be primitive woods that date right back 100 million many years and had been thought to being extinct for at the very least 60 million years. In 1994 a National Park ranger discovered a grove of 38 of those woods in a remote gorge in the Woolemi National Park about 200km from Sydney. Since their development, horticulturists being focusing on propagation in addition to small tree inside Botanic Gardens is regarded as their particular successes.
Additionally within the Gardens we came across the Wishing tree-planted in 1816. Tradition claims you need to circumambulate the tree six times - 3 times a good way and 3 x another method, after that make a wish. We don't understand what passers-by will need to have thought when they witnessed a group of laughing adults travelling and around the tree in numerous instructions. Indeed, several of our group strolled around a lot more than six times so they need had quite a few desires to make.
Once we reached the foreshore of Farm Cove, in which the Olympic 2000 Triathlon swimming area happened, and where aboriginals when held initiation ceremonies, we held our own ceremony. The main one in which everybody else lines up and somebody takes photos with plenty of cameras.
Back row : Bea Peters, Carol Monteiro, Laara (Baldwin) Zimerman (behind), Kristina McIlravey, Diana (Moyer) Lincoln, Maunie (Bones) Kwok, Julia (Tingay) Moolenschot, Helen (Feldman) Dalton, Nora Sun, Helen (Kim) Lew, Penny (Jennings) Maguire-White, Margaret-Ann (Jennings) Hambly
In-front : Summer (Lee) Tieken, Lulu (Diespecker) Lee, Kathy (Huber) Ellis, Gillian (Aldington) Wiedorn
Terry Peters, Ross Peters, Paul Wiedorn, Denny Brausen, Tim Ellis, Mike Dalton, Johnny Monteiro, Anders Stenberg, Dickie Gasten. In-front : Jack Moolenschot, Roy Hutchinson, Adam McIlravey.
The group milling around. Image from Roy Hutchinson.
From there we ambled across the cove into Opera home before heading towards Circular Quay. On the way, Roy Hutchinson decided he desired to take friends photo using Opera home in the back ground but, to get everyone in the framework, he'd to rise on a higher wall and do a balancing work whilst most of us held our breaths. We have however to see the group photo but hope its good one considering the risk Roy took to get the chance. Soon after the picture program the sky exposed also it poured with rainfall for a short time but we had been capable just take protection until it passed.
Roy Hutchinson doing a balancing work.
Source: rodsell.com
RELATED VIDEO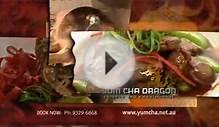 Yum Cha Dragon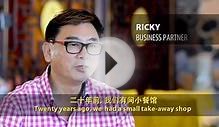 十年风雨第一楼 Top One Chinese Seafood Restaurant ...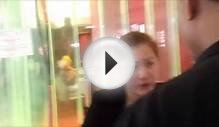 YUM CHA CANTONESE FOOD
Share this Post