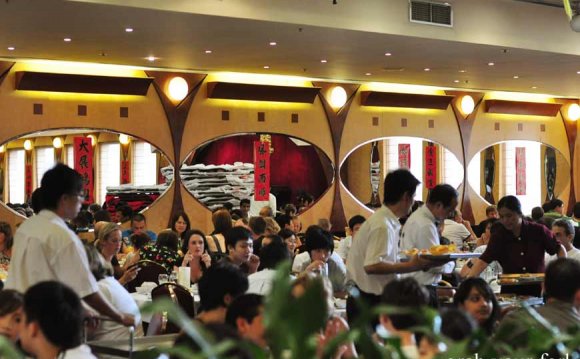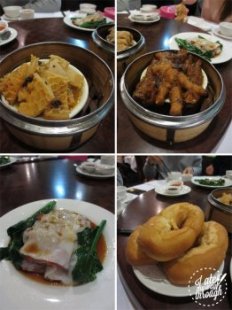 After the present KFC crawl, we got thinking… how many other meals have actually we constantly wanted to compare? Sydney's best yum cha (or 'dim sum' for our United States & UK buddies) synonymously came up as a hot debate so here we have been!
Yum cha in Sydney typically operates between 11am and 3pm everyday and most open earlier at 10am or 10:30am in the weekend.
I typically feel so complete after just one single yum cha session that We understood we'd need plenty of discipline and an enormous desire for food to accomplish this yum cha crawl. Although the Korean Fried Chicken crawl stretched over 12 hours, we just had about 4 hours to cover the maximum amount of yum cha as you are able to thus I put the goal of 3 yum cha restaurants in the 1 day. In suburbs like Hurstville, Chatswood and Cabramatta, you will find adequate yum cha restaurants to complete the crawl within one area alone, therefore we held that one into the CBD and you will be continuing the show across residential district Sydney later on in the year!
Here we get:
Palace Chinese Restaurant
First end are at Palace Chinese Restaurant, located at the top flooring of Piccadilly Centre on Pitt Street. Catering much more when it comes to business crowd, Monday to Friday, Palace is quite bare even at 12 noon on a Saturday. You will find trolleys remaining in corners unattended but there is however an excellent variety making its means around.
The cheong enjoyable steamed rice noodle rolls also come in the typical variety of fillings; prawns, char siu, or meat, as well as consist of two stems of Chinese broccoli privately. This is a good touch when I love my vegetables and usually would need to purchase a whole portion associated with the vegetables. They also offer a particular scallop form of the siu mai, a pork and prawn dumpling that's merely delectable!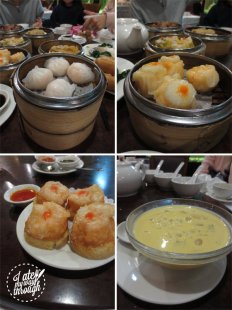 Palace are also one of many a lot fewer yum cha restaurants in Sydney that still offer these deep-fried breads. Not to be mistaken with deep fried bread sticks, aka yau ja gwai, they're called ngau lei sou in Cantonese and they are quite comparable in surface to the common donut. I love the blend of savoury and nice inside, and also the contrast involving the crunchy crust plus the smooth innards. Sooooo great!
The standout meal at Palace is the mango sago, a chilled dessert soup which filled up with combined treasures – pieces of jackfruit and lychee, cubes of nata de coco jellies, tapioca pearls and sago pearls. (by-the-way, the picture featured does indeedn't do so justice!)
It's also really worth discussing that should you spend $40 or even more, it is possible to park in either their cellar carpark (entry via Castleraegh Street) or perhaps the Hilton Hotel carpark, for only $7! Note this pertains to Mon – Fri afer 5pm or weekends only.
Sky Phoenix
At Sky Phoenix, the ambiance feels brighter and more glamorous. We note that the laundry are about 40cents more expensive than at Palace (small are .90, medium tend to be .90 and large tend to be .90) but this appears justifiable solely on the basis of the atmosphere.
Almost all the dishes are perfect. The braised chicken feet are notably much more fragrant in celebrity anise and ginger notes than at Palace, but the surface is not as gelatinous, nor is the sauce thick adequate to cling on and disguise the chicken feet from what it really is. The cheong enjoyable, especially the char siu one blows us away. They're utmost moist, the balance in soy sauce is i'm all over this.
The har gow (prawn dumplings), despite it's plump dimensions aren't a favourite. The dumpling skin is just a touch too thick and there's a lot of prawn therefore the ratio feels off. Are you able to believe it? We're whining about too much prawns in a prawn dumpling!? There's additionally a strange lemony flavor which we think ended up being included with boost the flavor of quality in the prawns, however it doesn't work for us… there have been in addition no bamboo propels in filling. Some classics must not be messed with and I think har gow are one particular things.
Regarding the positive side, although we don't order it on this occasion, i enjoy Sky Phoenix's prawn toast, deep-fried eggplant with prawn mince in black colored bean sauce and their particular taro and pork mince balls with whole prawns.
We always love their mango sago but Palace has set this new standard thus I discover Sky Phoenix's version rather level today.
Marigold
At Marigold, it is slightly even more old school. They're louder, the tables tend to be fit stronger together and I even would say there's an apparent hostility because of the method staff set the dining table plus the way the bathroom tend to be delivered. This can be all an element of the classic yum cha experience for me. The refined people are nice, but this seems much more genuine.
The har gow right here tastes like genuine har gow; the skin is nearly translucent, the pleats tend to be constant in folds and size, and the surface is not also chewy or sticky, raising off the bamboo steamer easily. The stuffing is well seasoned, featuring simply the faintest touch of pork lard (it's convenience food afterall!), soy sauce, shaoxing wine and sesame oil. It is only starchy adequate to bind the bamboo propels and prawns.
Likewise with the siu mai and scallop dumplings, they're both completely simple and low-key in appearance but flavor elegantly nourishing.
Unfortuitously, Marigold's mango pancakes stay in the shadow of Sky Phoenix's voluptuous serve. But from exactly what I've seen, another two don't have sago pudding so Marigold selections on their own support with a divine taro and coconut rendition.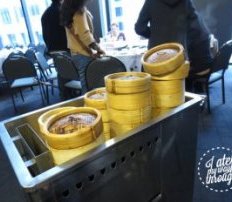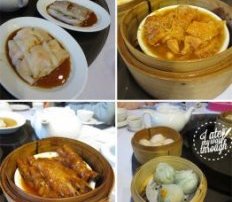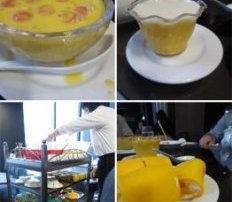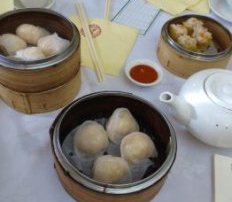 Source: www.iatemywaythrough.com
Share this Post