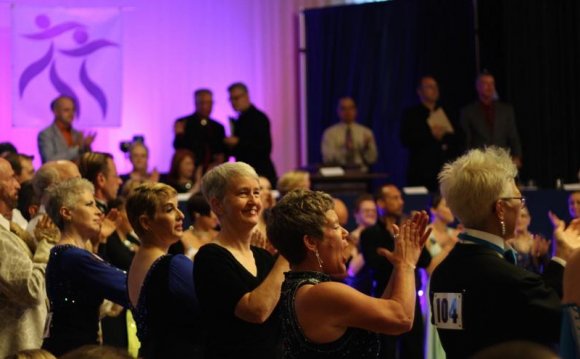 Tuesday Night - Noche Latina Salsa
Come and join us to experience a new Latin Night, Noche Latina Tuesdays @ Ryles.
Noche Latina Dance Company with Boston's Top DJ's will keep you dancing all night. Here you will find a friendly and safe atmosphere, great dancing music and most importantly a fun evening to spend with your friends dancing Salsa.
Salsa Lessons (Classes taught by Hedwige Lewis and Company)
7pm - 8:30pm - Levels 1 & 2 (Beginner/Adv Beginner)
8:30pm - 9:30pm - Levels 1 & 2 (Beginner/Adv Beginner)
8:30pm - 9:30pm - Level 3 (Intermediate/Advanced)
Salsa dancing from *** 9:30pm 12:30am ***
$13/lesson includes dancing afterwards
$8 per person after 9:30pm for dancing.
Thursday Night - Latin Caribbean Night
A Taste of the Tropics... at Ryles!
Join us Thursdays, at 9:30pm at 212 Hampshire Street in Cambridge, for a night of dancing at the Boston area's newest, 18+ Latin Caribbean Night Club.
Get your night started with a Salsa Class with Hedwige and NLDC from 7:30 to 8:30 PM and a Bachata or Kizomba class, depending on the week, from 8:30 to 9:30 PM.
Class Schedule:
7:30-8:30pm - Salsa Level 1 (Beginner)
7:30-8:30pm - Salsa Level 2&3 (Advanced Beginner/Intermediate)
8:30-9:30pm - Bachata and Kizomba All Levels (alternates weekly)
Class is
Following class, stay for the Latin Caribbean Dance Party from 9:30 PM to 1:00 AM featuring DJ Rob Suave, spinning a great mix of Latin and Caribbean music including Salsa, Bachata, Merengue, Kizomba, Zouk and other favorites. Brought to you by Ryles Jazz Club.
Friday Night: Viernes de Vacilon Latin Dance Party!
Join us every Friday for Viernes de Vacilon, a Latin Dance Party that's Hot, Hot, Hot! Rotating DJs keep you dancing to the best Bachata, Merengue, Reggaeton, Salsa, Cumbia, Vallenato, Punta, Latin Rock and other Latin Favorites till 2 am.
Tasteful attire required. 18+
before 11:00pm
after 11:00pm
Tickets avail from 9:30pm, doors at 10pm
Dancing till 2am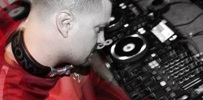 Saturdays at Ryles Dancehall Monthly Rotation:
Four on the Floor with Supershag!
Four on the Floor with Supershag Productions - Salsa/Swing lesson begins at 9:45. Dancing from 10:15pm to 2am. Join Supershag Produtions for this always packed, always hot dance party. Live DJ - Requests Welcome!
DANCE! | DJ | 18+ | Smoke-free | Dress to impress!
The RiZz
Get your monthly dance fix by joining The Rizz plus guest DJ's & their experience with all generes of dance music ranging from the late 90's to today's Electronic Dance Music at Ryles.
DJ Phaze 1
Sounds of Success
From Old School to New School, dance dance dance!
Club Cubanos
Experience the Excitement of Cuban Music, Dance & Culture!
Cuban Salsa Lesson (beginner) 9:30-10:15pm.
Dance Party from 10:15pm to 2am.
18+ | Semi-Formal
Presented by Masacote Entertainment
DJ Marco Polo
Well known local dj spinning all of your favorite hits. Total request. Tweet your favorite songs to @marcopolospins and hear all of your favorites throughout the night!
Salsa Sundays at Ryles!
Dance, Lessons & Dinner Buffet! Enjoy an early evening of Salsa music, dance, and food in the company of friends and friends to be made. Take in a Salsa and Merengue lesson at 6pm. Enjoy our Ryles Dinner Buffet* starting after the lesson. Dance to the best Salsa, Bachata, Merengue, and Cha Cha music from 7pm to Midnight. Admission is $10 and includes lesson and dance.
Beginner/Adv Beginner 6pm - 8:15pm
Ryles Dinner Buffet after the lesson (*$5.00/plate add'l)
See also:
Source: www.ryles.com
RELATED VIDEO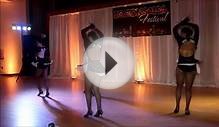 Raiz Latina Dancers - Boston Salsa Festival 2012 ...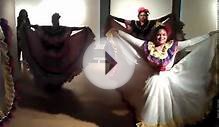 Alma Llanera - Vene Latin Dance en Poder Latino Boston 2011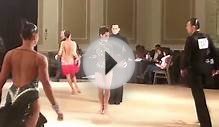 Boston Dancesport Cup 2013 - Latin Final Cha-Cha
Share this Post